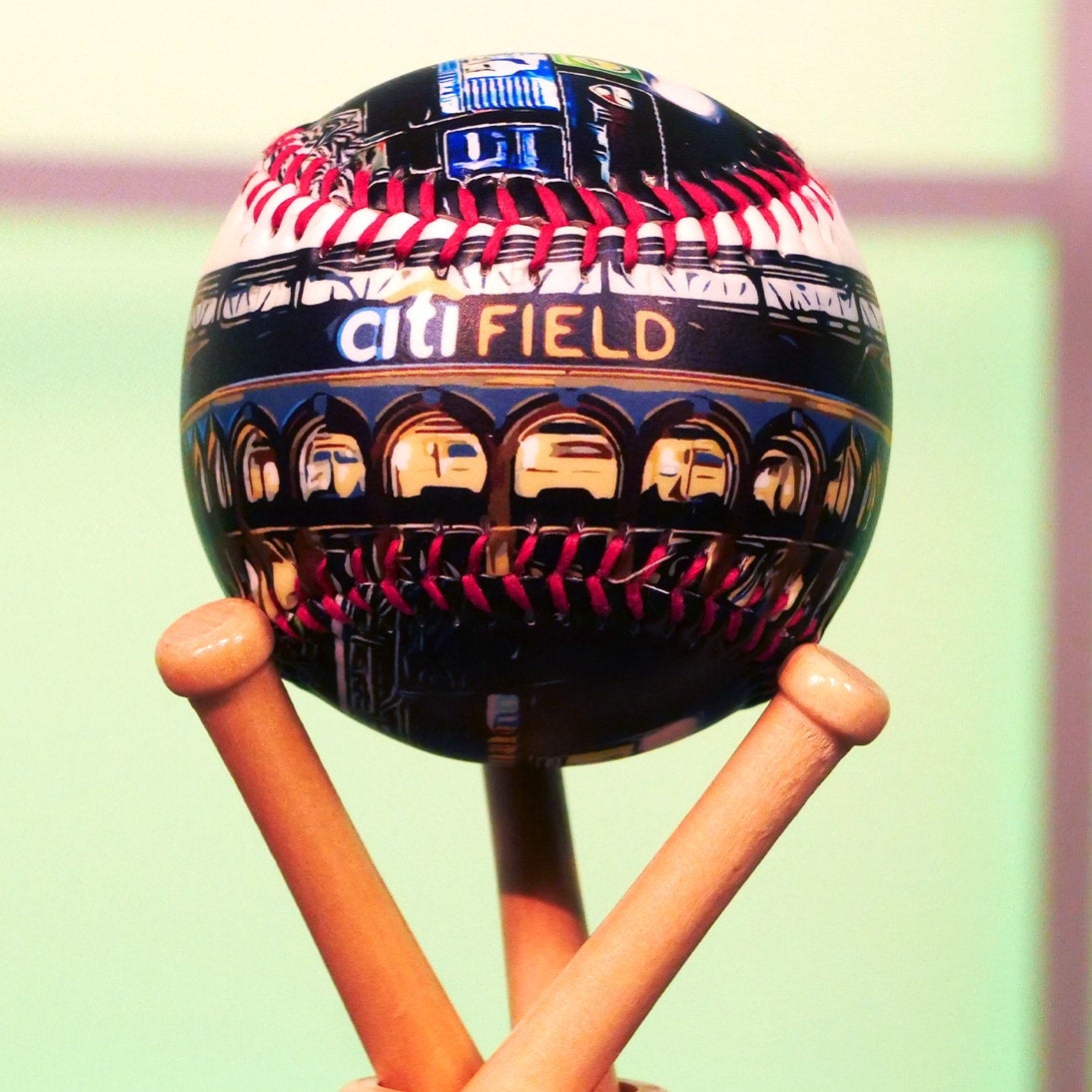 Max Scherzer signs with the Mets: Celebrate with Sport Relics' Exclusive Stadium Series Collection
Mets fans, rejoice! The team just made one of the biggest signings in baseball history, bringing in none other than World Series and Cy Young-winning superstar Max Scherzer. With a 3-year deal worth a whopping $130 million, Scherzer will be taking the mound for the Mets in 2022 and fans are eagerly counting down the days until they can see him in action. This signing is a game-changer for the team, and the Mets have truly pulled out all the stops to secure one of the greatest pitchers of the new millennium. Are you ready to see Scherzer dominate on the field? Because the Mets certainly are!
Are you ready to show off your Mets pride and celebrate the signing of Max Scherzer? Sport Relics has the perfect way for you to do just that! With their officially licensed Citi Field Stadium Series baseball, you can own a piece of the action and show your support for the team in style. Each baseball is hand-stitched with a stunning, full-color image of the iconic Citi Field stadium.
But that's not all, to complete the display and showcase your baseball alongside your other sports memorabilia, Sport Relics also offers a mini wood bat stand that is the perfect complement to your Citi Field ball. The stand comes in the form of three bats with a ring that when assembled, prop up your favorite baseball, making it a perfect centerpiece of your collection. So don't wait, grab your Citi Field baseball and mini wood bat stand today, and let the celebration begin!
Calling all Max Scherzer fans! Are you ready to take your love for the superstar pitcher to the next level? Well, Sport Relics has got you covered with our exclusive Stadium Series collection. Not only do we have the Citi Field baseball from his time with the Mets, but we also have stadium balls from his previous teams - the Detroit Tigers, Washington Nationals, and Los Angeles Dodgers.
But that's not all, our exclusive Stadium Series collection features all 30 MLB clubs, giving you the chance to own a piece of baseball history from your favorite teams and stadiums. Imagine having a hand-stitched, full-color baseball of your favorite team's home field on display in your collection. So, whether you're a die-hard Scherzer fan or a collector of all things baseball, don't miss out on this opportunity to own a piece of the game and elevate your sports memorabilia collection. Shop now and add your favorite team to your collection today!
Are you ready to elevate your sports memorabilia collection or surprise a baseball fan in your life with a unique gift? Look no further! Sport Relics is offering an incredible bundle deal where you can get four official-sized baseballs, four mini wood bat stands, and four-ball cubes all in one package.
Imagine having a beautifully crafted baseball from your favorite team's home field, proudly displayed in your home, office, mancave, she-shed, game room, or lobby. These baseballs are sure to be a conversation starter and will stand out anywhere you choose to display them.
And the best part? With our free 2-day shipping, you'll be able to receive your order just in time for the holidays. Don't miss out on this fantastic deal and visit SportsRelics.com to see more of our selection and complete your collection today!