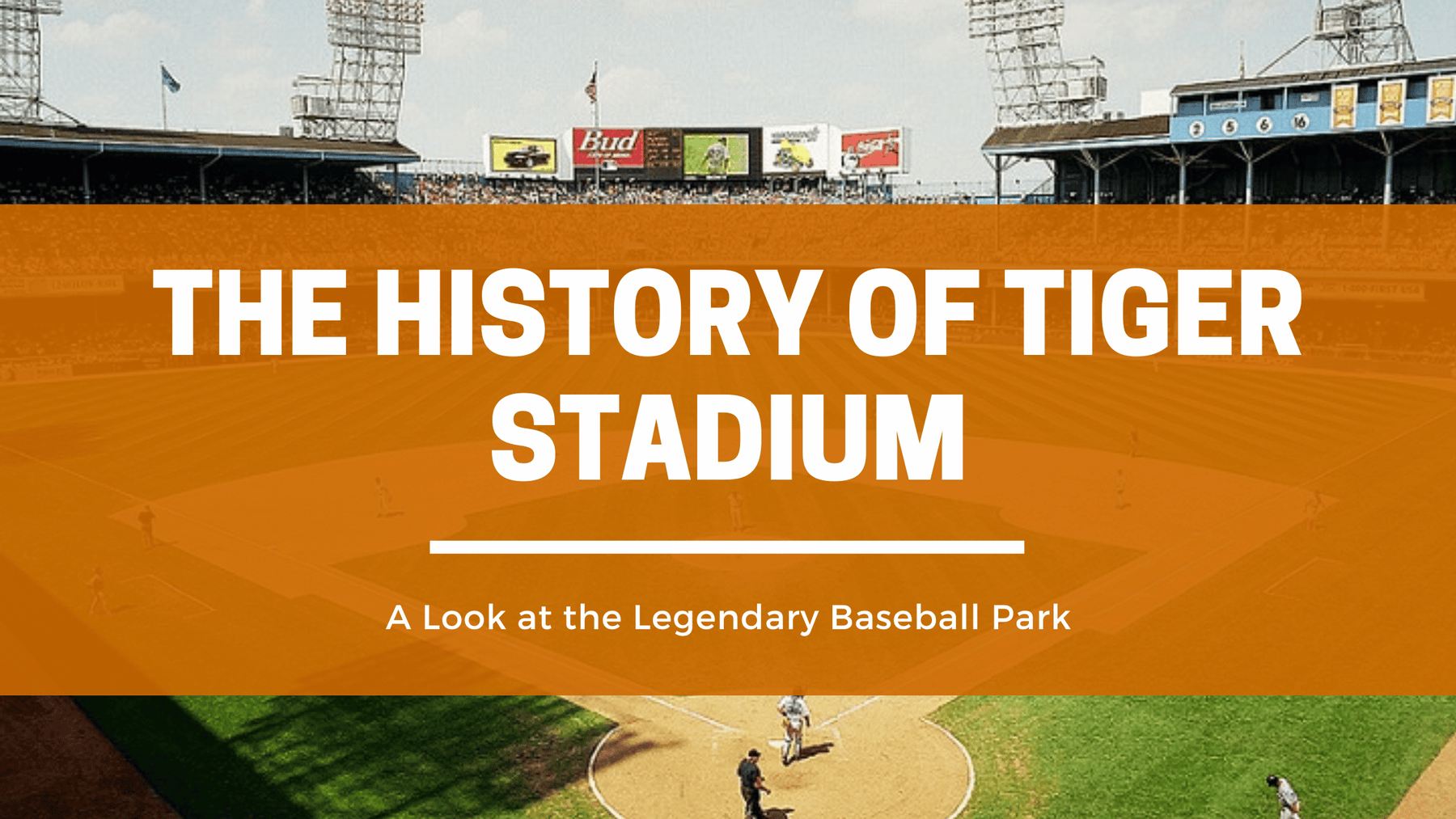 Relive the History of Tiger Stadium - The Iconic Home of the Detroit Tigers
Tiger Stadium, also referred to as Navin Field and Briggs Stadium, was a baseball park situated in Detroit, Michigan. It served as the home field of the Detroit Tigers, a Major League Baseball team, for more than a century. The stadium has a rich history dating back to 1895 when it was constructed as Bennett Park, named after Charlie Bennett, a previous catcher for the Detroit Wolverines, a National League team from 1881 to 1888. The stadium was located on the corner of Michigan and Trumbull Avenues and had a capacity of only 5,000 seats.
Get Your Tiger Stadium Baseball HERE! 
In 1912, the Detroit Tigers, who had played at Bennett Park since the team's formation in 1901, acquired the stadium and renamed it Navin Field. The team's owner, Frank Navin, initiated major renovations to the stadium, including increasing the number of seats and building a new grandstand. As a result, Navin Field became a premier baseball park in the country, with a seating capacity of over 23,000.
In 1938, the stadium underwent further renovations and was renamed Briggs Stadium after the team's new owner, Walter O. Briggs. The renovations included building a new upper deck and installing lights for night games. This expansion increased the stadium's seating capacity to over 53,000.
Throughout its history, Tiger Stadium witnessed some of the most significant moments in baseball. In 1934, it was the location of the inaugural All-Star Game, featuring iconic players such as Babe Ruth and Lou Gehrig. In 1961, Tigers outfielder Al Kaline hit his 300th career home run at the stadium. In 1968, Tigers pitcher Denny McLain won his 31st game of the season at Tiger Stadium, becoming the first pitcher to achieve 30 wins in a season since 1934.
In the 1970s and 1980s, Tiger Stadium underwent several more renovations, including the addition of artificial turf and the building of luxury suites. However, despite these renovations, the stadium began to deteriorate and needed more extensive repairs. In the late 1990s, the Tigers started considering the possibility of constructing a new stadium.
In 1999, the team announced plans to construct a new stadium, Comerica Park, which would serve as the team's home field, replacing Tiger Stadium. The last game at Tiger Stadium was played on September 27, 1999, and the stadium was later demolished in 2008.
Tiger Stadium holds a special significance in the hearts of many baseball enthusiasts and is remembered as one of the most iconic ballparks in the history of the sport. Its rich history and memorable moments will always be an integral part of baseball's legacy.